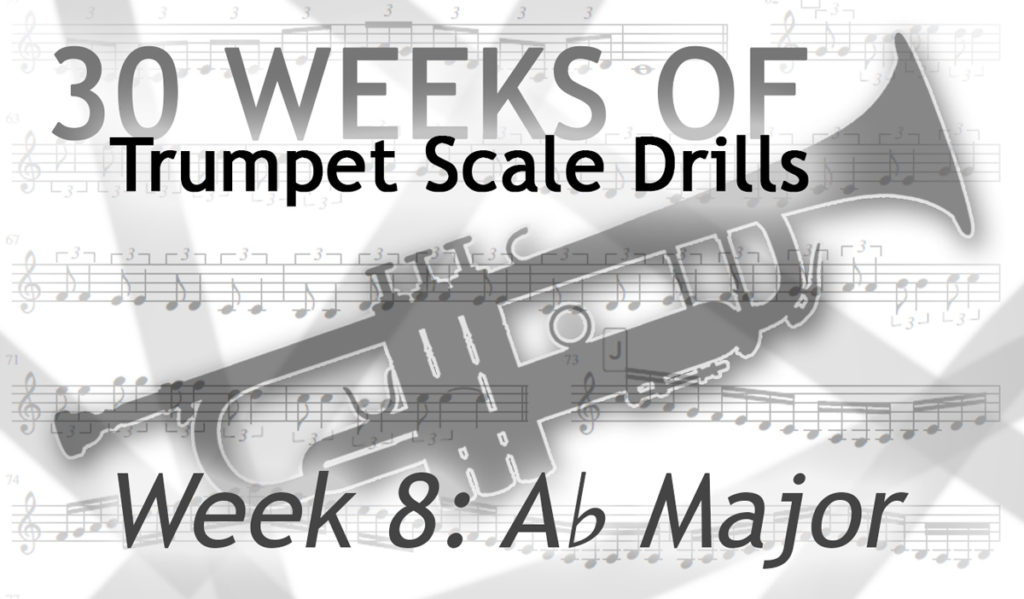 It's now week eight of the series of scale drills I created specifically for the trumpet. Here is A-Flat Major:
[PracticeSingle exercise="Scale Drills in A-Flat Major" url="Studio Cline Music – Trumpet Scale Drills in A-Flat Major" instrument="Trumpet"]
You can also use these exercises for other instruments!
Here are some instruments that can play the same range:
Clarinet, Viola, Piano, Keyboard, Guitar, Harp, Organ, Accordion
Check back every Wednesday for a new scale exercise!
Complete List of Trumpet Scale Drills
Get Custom Exercises!
Want a similar exercise for your instrument? I create custom exercises for all my students. Call 310-876-2141 for a free 30-minute lesson!
Private Music Lessons are available In-Person in the
Los Angeles area and Online anywhere in the World
Click Here to Learn More