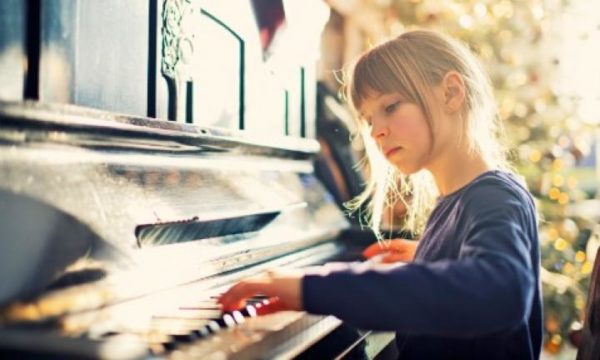 Music is not only an extremely enjoyable art form that magically unites the world; it is a powerful tool that can heal, reduce stress, and expand the mind. Learning an instrument helps students to develop important life skills such as confidence, creativity, focus, perseverance, dedication, and discipline.
♪ ♪ ♪ ♪ ♪ ♪
Who I Teach
MOST AGES: 3-103
I believe everyone is capable of playing a musical instrument to some ability and no one should avoid trying. Currently, the students of Open Magnet Charter School get top priority. However, I am always excited to work with any student (all ages and skill levels) to help them learn and develop the talent and skills necessary for musicianship.
♪ ♪ ♪ ♪ ♪ ♪
What I Teach
ALL LEVELS:
Beginner · Intermediate · Advanced
PRIMARY INSTRUMENTS:
Trumpet · Piano · Keyboard · Acoustic Guitar · Electric Guitar · Ukulele · Bass Guitar · Drum Kit · Xylophone / Glockenspiel · Recorder
OTHER INSTRUMENTS:
All Brass (Euphonium, French Horn, Trombone, Tuba, etc) · All Percussion (Djembe, Marimba, Congas, Bongos, Marching Snare Drum, Handpan, etc) · Most Woodwinds (Clarinet, Flute, Saxophone) · Most Strings (Violin, Viola, Cello, Upright Bass)
MUSICAL SKILLS:
Music Composition · Music Theory · Improvisation · Conducting
♪ ♪ ♪ ♪ ♪ ♪
Where and When I Teach
During the school year, I teach mostly at Open Magnet Charter School from the end of the school day until 6pm.
In the summer, I teach lessons on select days in my private home studio or travel to students' homes nearby. My home studio is located in the Palms area of West Los Angeles, conveniently accessible by the 405 and the 10 and just 3 blocks from the Palms Station on the new Metro Expo Line.
♪ ♪ ♪ ♪ ♪ ♪
How to Register
If you are interested in lessons, please take a moment to register using the link below ↓ :
♪ ♪ ♪ ♪ ♪ ♪
More Information
Please note that updates to the following documents are in progress for Summer and Fall 2019 lessons. Pricing will remain the same for private (1-on-1) lessons, but may change slightly for shared and group lessons. And, additional features may be added.
For more details on my methods and procedures, as well as tips for getting started, please download my current Lesson Info & Policies document:
Lesson Info & Polices for 2018-2019 School Year
You may also review my current pricing to help you determine which lesson type might be best for you or your child:
Lesson Pricing for 2018-2019 School Year
♪ ♪ ♪ ♪ ♪ ♪
Questions?
Please contact me at any time!
♪ ♪ ♪ ♪ ♪ ♪