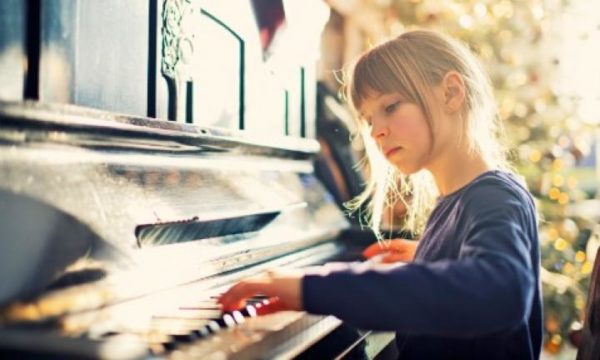 Music is not only an extremely enjoyable art form that magically unites the world; it is a powerful tool that can heal, reduce stress, and expand the mind. Learning an instrument helps students to develop important life skills such as confidence, creativity, focus, perseverance, dedication, and discipline.
♪ ♪ ♪ ♪ ♪ ♪
Who We Are
We are Matthew and Joana Cline. A husband and wife team who have a special passion for teaching music.
Matthew (a.k.a. Mr. Cline) has focused mostly on creative arts and youth education for his entire career. He received his Bachelor of Arts in Music from Indiana University of Pennsylvania and has completed masters level classes in youth and family development. He has been teaching music continuously for over 18 years and consistently pioneers new methods for keeping students uniquely engaged and challenged.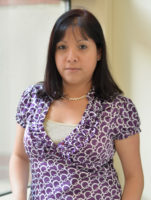 Joana (a.k.a. Mrs. Cline) has centered most of her career on science, with an impressive publishing history in the best scientific journals. She holds a PhD in Physiology from UCLA and, though music is more of a recent passion for her, she is a natural born teacher with a lifetime of teaching experience at various levels. In particular, she has cultivated extraordinary motivational levels from students by developing unique ways to relate to those who are not inherently music minded.
♪ ♪ ♪ ♪ ♪ ♪
Who We Teach
MOST AGES: 3-103
We believe everyone is capable of playing a musical instrument to some ability and no one should avoid trying. Currently, the students, alumni, and community of Open Magnet Charter School get top priority. However, we are always excited to work with any student (all ages and skill levels) to help them learn and develop the talent and skills necessary for musicianship.
♪ ♪ ♪ ♪ ♪ ♪
What We Teach
ALL LEVELS:
Beginner · Intermediate · Advanced
In private and shared lesson formats, Matthew works primarily with intermediate to advanced level students and Joana teaches mostly beginner and intermediate students. Together, they lead group classes for all levels.
PRIMARY INSTRUMENTS:
Trumpet · Piano · Keyboard · Acoustic Guitar · Electric Guitar · Ukulele · Bass Guitar · Drum Kit · Xylophone / Glockenspiel · Recorder
OTHER INSTRUMENTS:
All Brass (Euphonium, French Horn, Trombone, Tuba, etc) · All Percussion (Djembe, Marimba, Congas, Bongos, Marching Snare Drum, Handpan, etc) · Most Woodwinds (Clarinet, Flute, Saxophone) · Most Strings (Violin, Viola, Cello, Upright Bass)
MUSICAL SKILLS:
Music Composition · Music Theory · Improvisation · Conducting
♪ ♪ ♪ ♪ ♪ ♪
Where and When We Teach
Update (3/18/20): Due the spread of COVID-19 and the closure of local schools, all music lessons will be taught remotely for the foreseeable future.
During the school year, we teach mostly at Open Magnet Charter School from the end of the school day until 6pm.
In the summer, we teach lessons on select days in our private home studio or travel to students' homes nearby. Our home studio is located in the Palms area of West Los Angeles, conveniently accessible by the 405 and the 10 and just 3 blocks from the Palms Station on the new Metro Expo Line.
♪ ♪ ♪ ♪ ♪ ♪
How to Register
Registration for Summer Lessons will open for new students starting June 1, 2020.
Early registration will be available to any current or returning student beginning May 20, 2020.
♪ ♪ ♪ ♪ ♪ ♪
Questions?
Please contact us at any time!
♪ ♪ ♪ ♪ ♪ ♪