Introducing a great spring time music activity for the family!
Begin by watching this video introduction:
Watch Spring Together Overview!
Then, download the sheet music (for any instrument):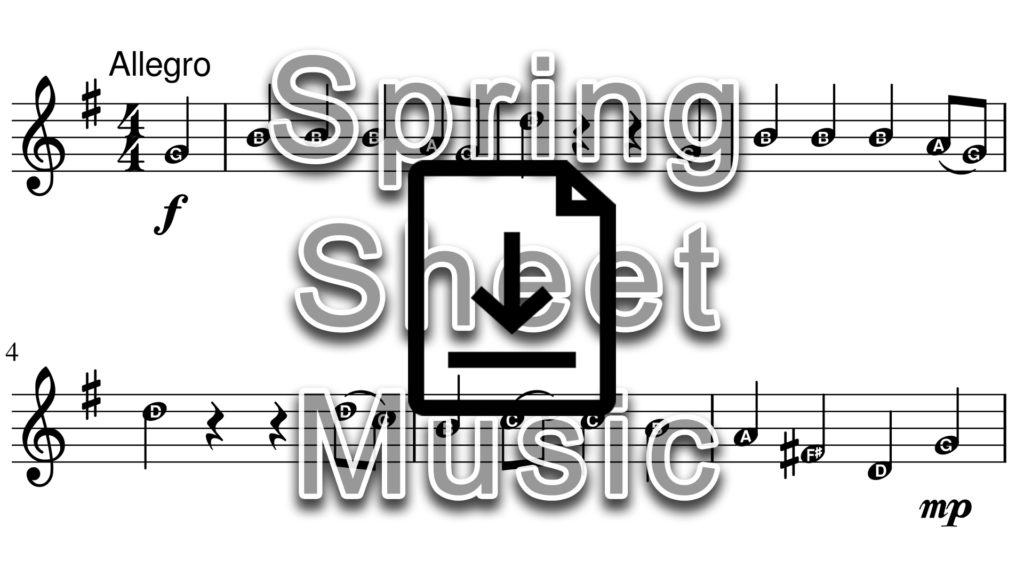 Download Music:
For Most Instruments (Treble Clef)
Treble Clef with Ukulele Tabs
And, in case you need some assistance, watch this tutorial…
Don't own an instrument to use at home?
Here are some ways you can practice for FREE:
Or, purchase an instrument for cheap: