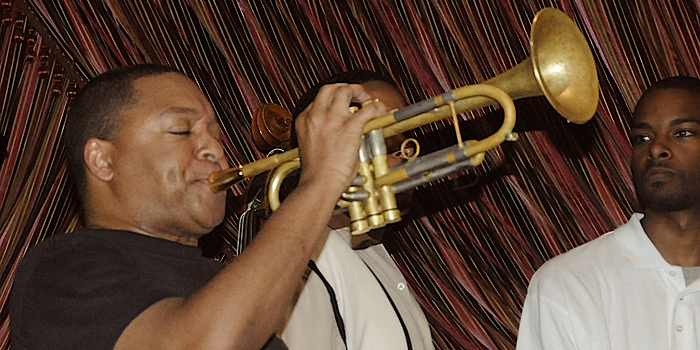 I have to admit that, though I'm not an Apple user, I really have a deep respect for the company and especially for Steve Jobs, who is deeply missed.
Beyond Steve's inspiration and incredible innovation in the technology world, he also has great taste in music.
Here is an awesome video of Wynton Marsalis, one of the most talented and influential trumpet players of this time, performing during a keynote presentation by Steve Jobs at an Apple conference:


Play Like Wynton
Sure it takes decades of dedication to perform like Wynton Marsalis, but you have to start somewhere. And, you'll never do it with the right coach. Call 310-876-2141 now for private lessons!
Private Music Lessons are available In-Person in the
Los Angeles area and Online anywhere in the World
Click Here to Learn More